The Inverness system is used by many places worldwide, from jewelry stores to medical offices and everything in between. If you've been searching for a guy's ear piercing, you may be looking for a specific experience.
Here's how the handy store locator on our website can help:
To begin the process of using our store locator, click here. The first step is to enter your address, whether that's a home address or a place that will be convenient to you to find the nearest piercing location.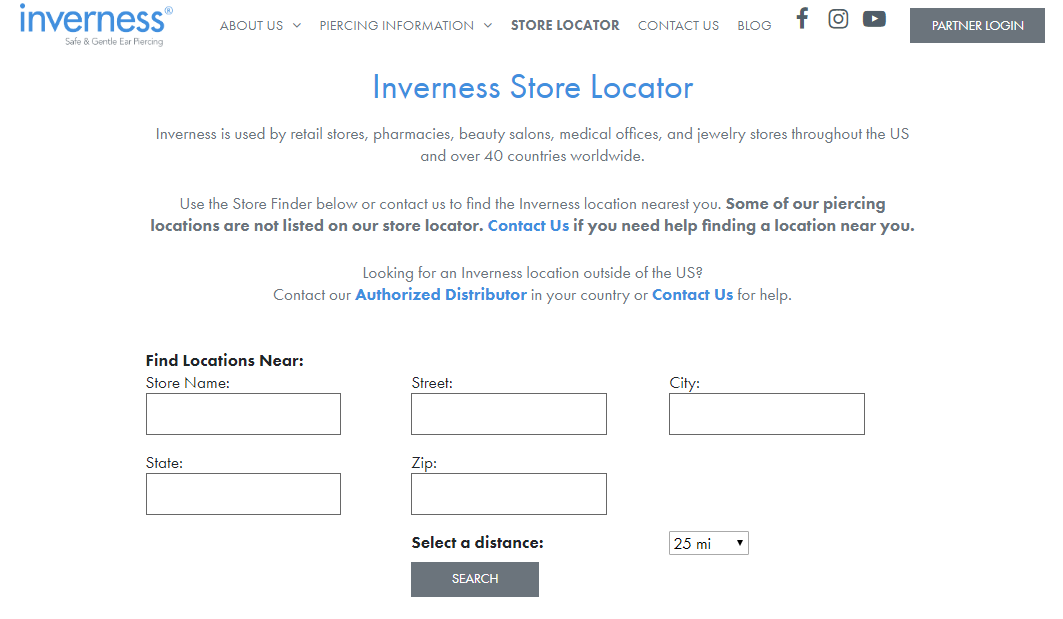 Next, enter a distance you are willing to drive from that address. Based on that information, the store locator will then generate a list of stores, with their addresses that are within the distance you entered. Our store locator gives you directions to each store and the exact distance it is from your original location.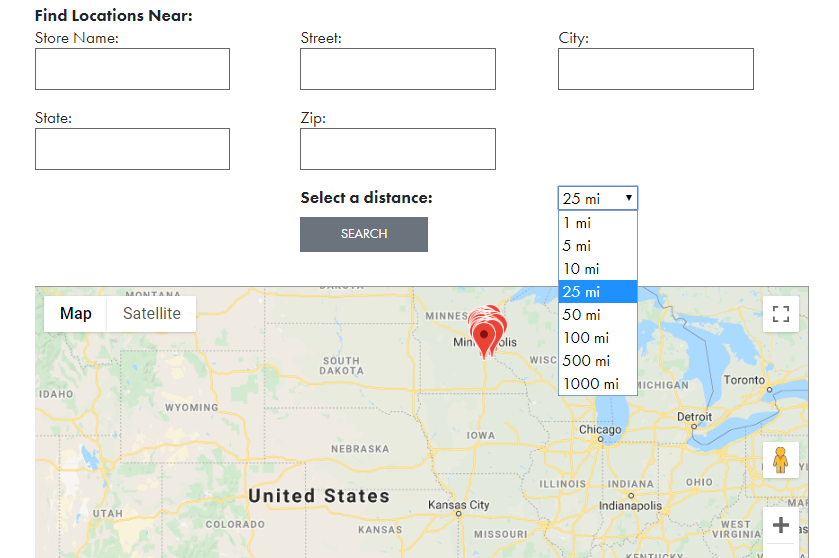 Once you have the store location in mind, all you have left to do is choose your piercing earrings! The actual process for men and women ear piercing is the same. The most important thing is for you to feel comfortable while getting your piercing.
We always recommend doing a little research on the different stores near you that you'll find using our store locator. A young girls' clothing store might not be the best choice for a guy, but you can always look through the locations until you find one more suited for what you are looking for.
If you have any other questions you can contact us here! You can also check out our Men's guide to ear piercing here!