It's a reliable, gentle, sterile
piercing device and so much more.
Peace of Mind Piercing
We are committed to making sure your ear piercing experience is the best it can be by providing the safest, most technologically-advanced ear piercing system available.*
Integrity & Innovation
Our system safely & quickly pierces ears in 3 EASY STEPS using a gentle, hand-pressured instrument and sterile, pre-sealed hypoallergenic piercing earrings.
You may see similar ear piercing systems on the market, but only Inverness has:
1:  Fully Enclosed Earring Capsules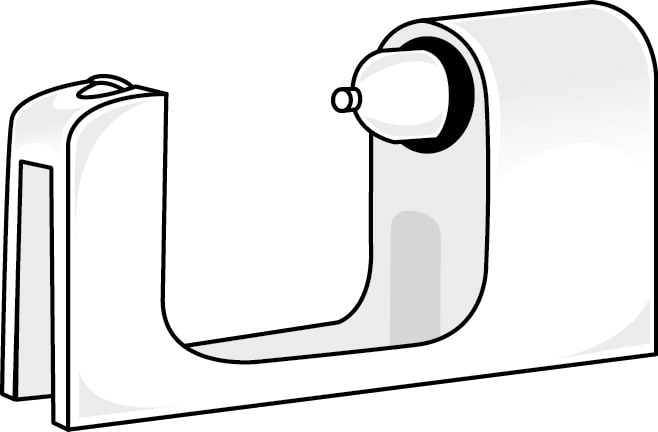 Our unique, fully-enclosed earring capsules guarantee the safest ear piercing possible by preventing the piercing earring and Safety Back™ from being exposed to possible contaminants prior to piercing.
2: Exclusive Safety Back™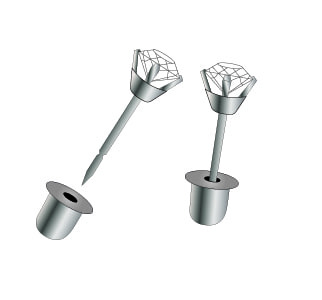 Our exclusive Inverness Safety Back™ is designed to shield the sharp piercing tip and prevent the earring back from being squeezed too tight. This promotes safer healing by allowing proper air flow while the piercing heals.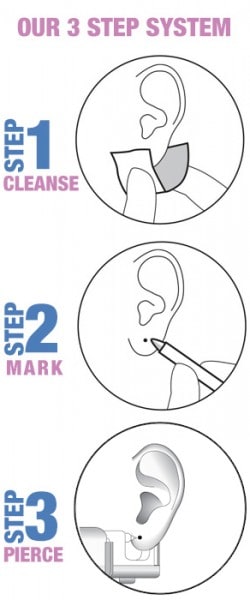 Safe & Gentle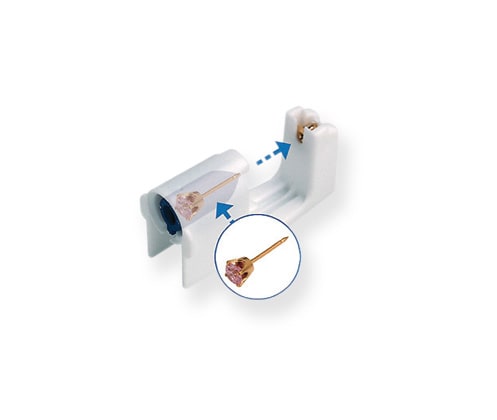 The Inverness System was designed for peace of mind piercing.
Many of our competitors use loud spring-loaded piercing guns and blunt piercing earrings that hurt and cause tissue damage.
Inverness Piercing Earrings are designed for the gentlest piercing experience possible. Our earrings feature ultra-thin piercing posts with an extra-sharp piercing tip that glides easily through the earlobe with hand pressure for a smooth, gentle piercing.
Our patented Inverness instrument was engineered to use easy-loading sterile capsules that won't fall out, even if the instrument is held upside down. Our unique push-button eject system allows the piercer to dispose of the used capsule safely without touching it.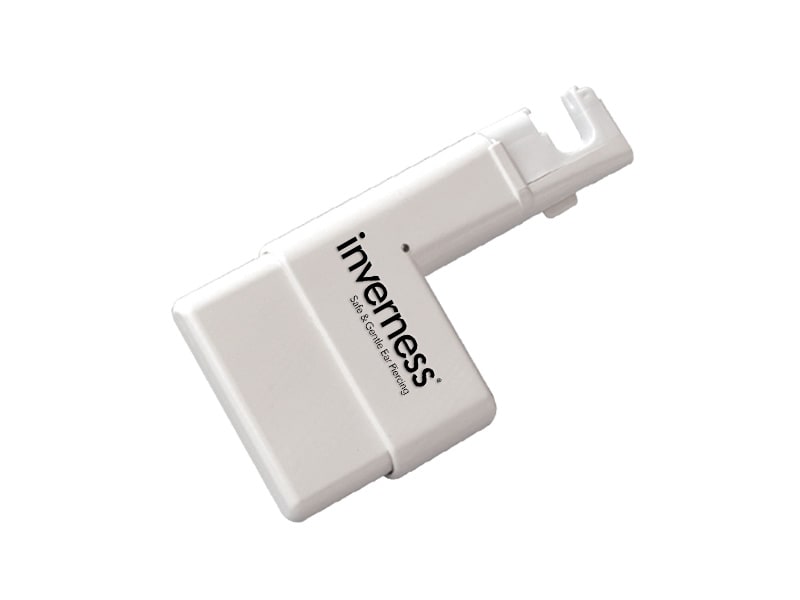 We Care
At Inverness, our care doesn't stop once your ears are pierced. Our Ear Care Antiseptic is specially formulated to help soothe & heal your newly pierced ears without the drying or chapping that can come from using plain old rubbing alcohol or hydrogen peroxide.
Would you like to learn more about Inverness? Visit our Frequently Asked Questions page.
*Contested by our competition in the UK and validated by the ASA (Advertising Standards Authority)